The Foster Sisters Raid goop HQ—and Score Eye Masks, Chicken Salad, and More
[ad_1]

The Foster Sisters Raid goop HQ—and Score Eye Masks, Chicken Salad, and More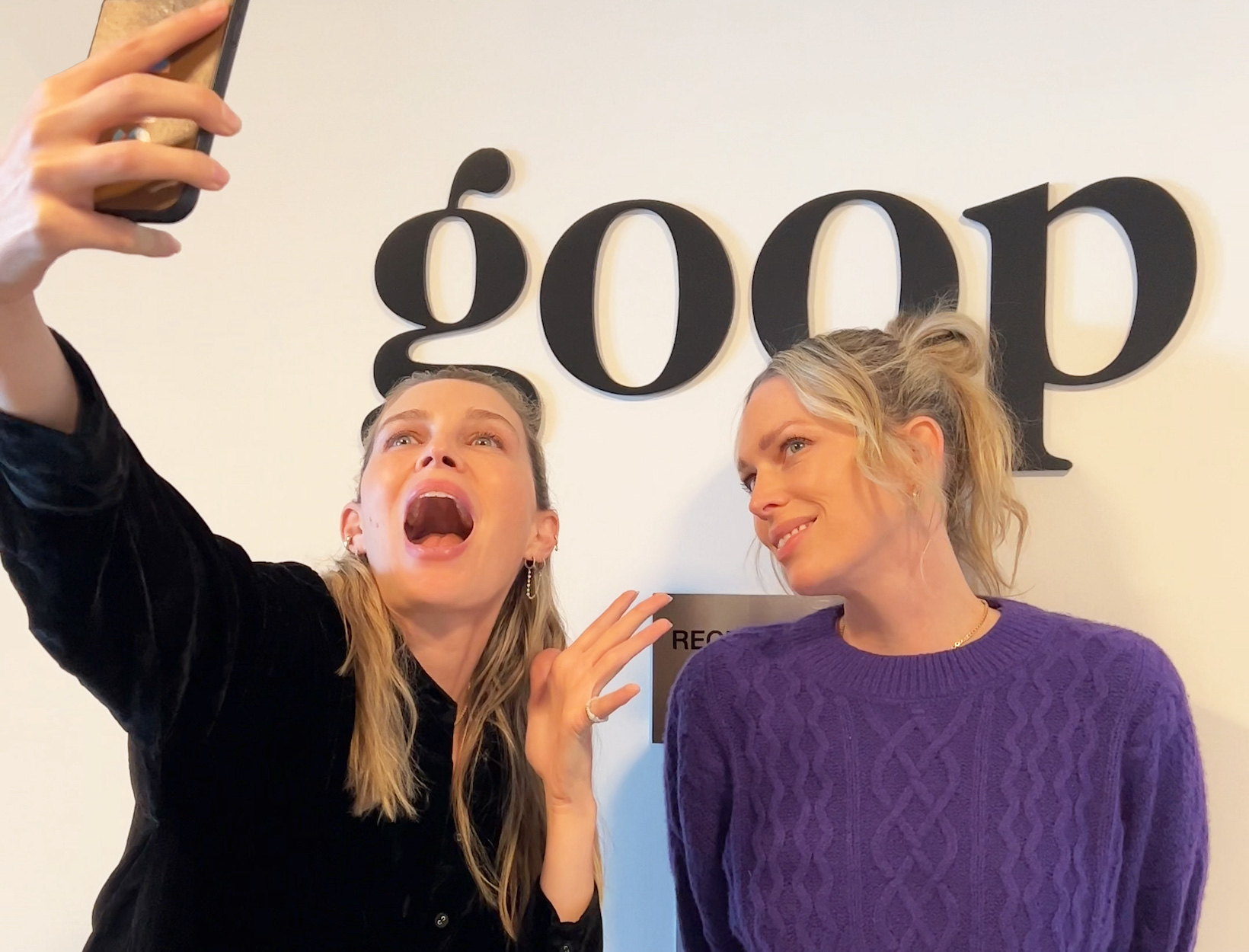 The designers behind Favorite Daughter are some of our favorite sisters: Sara and Erin Foster are also entrepreneurs, creators, and hilarious podcast hosts. When they decided to stop by our Santa Monica offices for the day, they joined meetings, brainstormed, styled photo shoots, and tested some new products—and, of course, caused a little mischief in the process.
Stop 5: Watercooler (Okay, Kombucha Dispenser)
"Can I get a vagina candle before I leave? The vagina one?" Sara asked a staffer.
"Stop saying the word 'vagina,' Sara," said Erin.
Stop 6: Gwyneth's Office
"She's totally okay with us being here," Sara whispered as the sisters shuffled through GP's office. Erin opened up a body oil while Sara patted on eye masks. "This feels so nice," said Erin, moving on to GP's Caddis glasses and her G. Label jacket.
WATCH THE FOSTER SISTERS RAID GOOP HQ
<!–
–>



[ad_2]

Source link